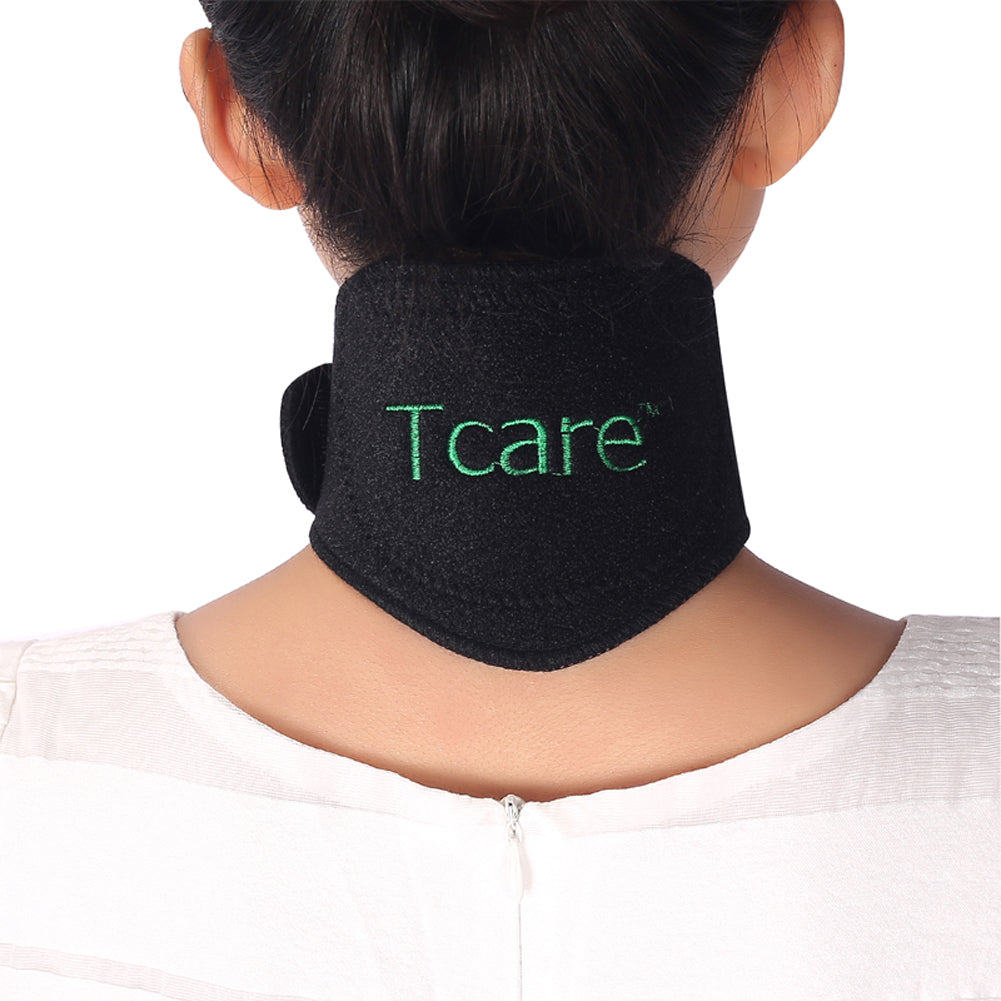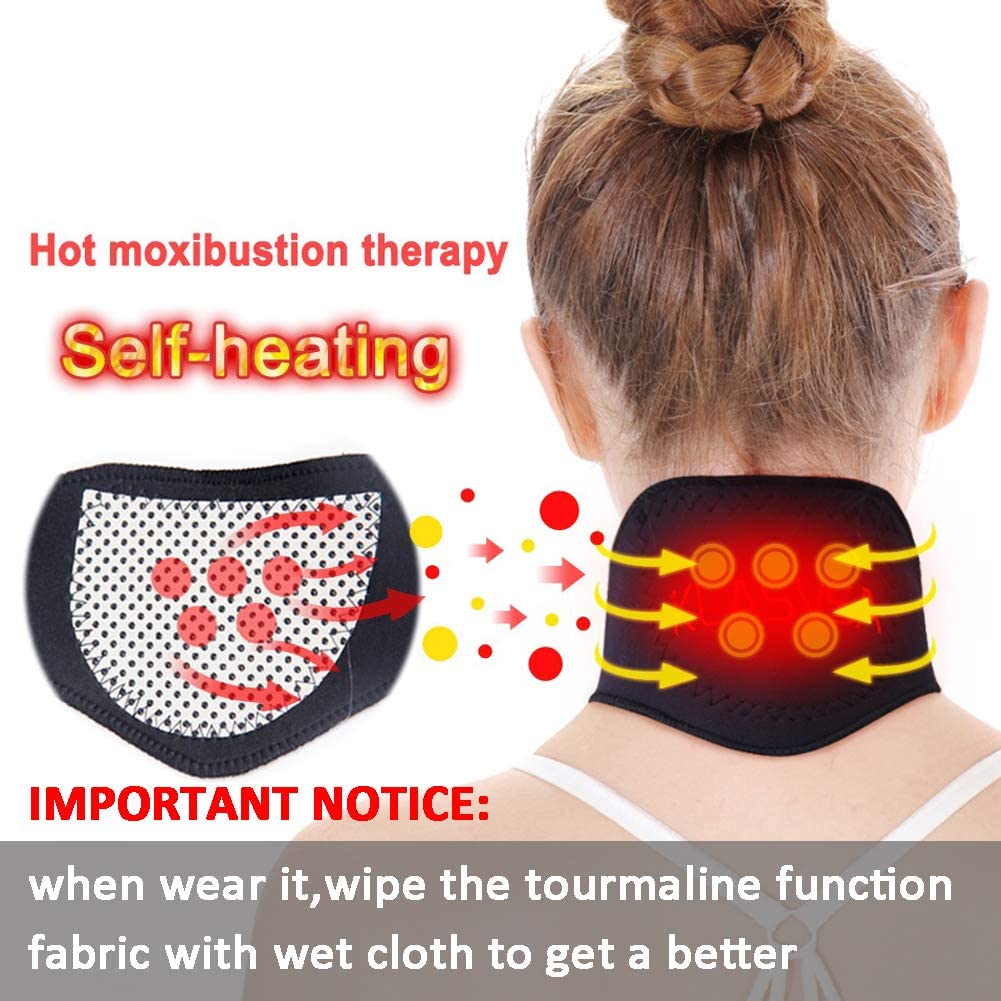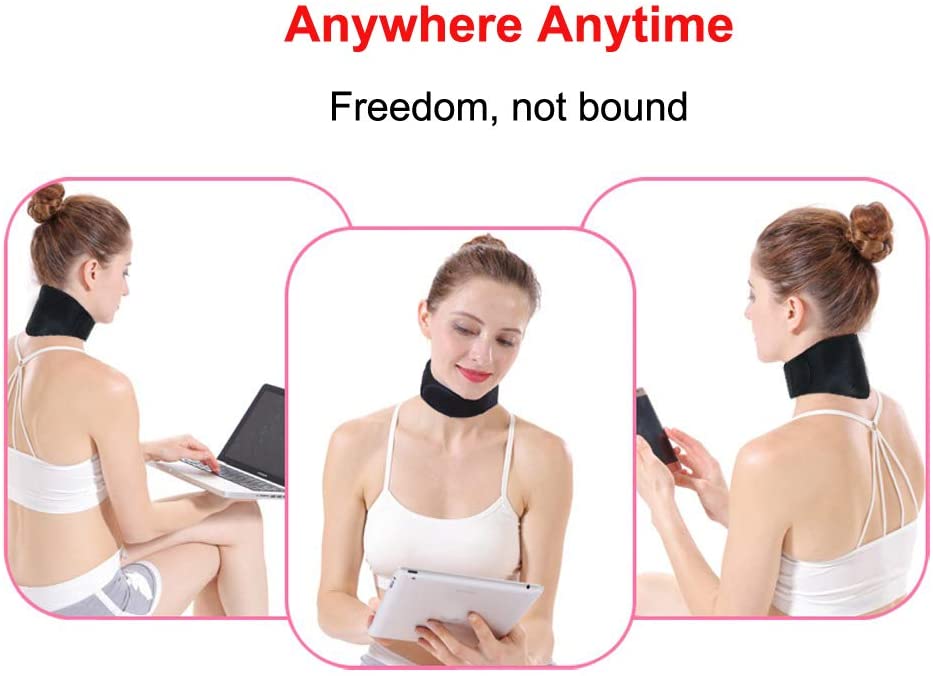 A0459 Tcare Tourmaline Magnetic Therapy Neck Brace Tourmaline Belt Support Cervical Vertebra Protection Spontaneous Self Heating
Guaranteed Fitment

Always the correct part

In-House Experts

We know our products

Added Value

Mounting, Balancing

Wordwide Delivery

Free shipping overs $20
The functional principle of Magnetic protective gear:
    Magnetic therapy is the use of artificial magnetic field in the body's acupoint, meridians & collaterals. No side effects. Safe and reliable.
     The tourmaline protector series of Tcare can soothe meridians & collaterals and massage acupoint with the heat spell of nano material contacting with the skin and the embedded magnet. It can not cure our disease, but Magnetic therapy can increase blood flow and magnetic heating effect helping to relax muscles and reduces fatigue.
Suitable for:
As a gift to our father/mother/grandfather/grandmother/maternal grandfather/maternal grandmother, take good care of them health.
2.People who always work sedentarily or in a prolonged standing position such as drivers or office workers.
Athletes or people doing regular exercise.

People who has health problem.
Usage:
Wipe the tourmaline function fabric with wet cloth to get a better effect.

Put the tourmaline function fabric close to the body, fixed on the location that needs physical therapy.

Appropriately adjust elasticity
(Please according to your skin feel decided to wear the length of time.)
Maintenance instruction:
Keep in a dry ventilated place.

Keep away from direct sunshine.

Keep clean.

Avoid ironing.

Do not immerse for a long time.

Clean the surface with a wet cloth and gently rub.

Keep away from ore iodide products & magnetic fields in case of magnetization.
Product Specifications:
  1.Cloth material: OK cloth (light,comfortable, flexible, heat-reserved, and undeformed)
  2.Size:
         M:  48*10cm
         L: 51*11cm
  3.Magnetic quantity: Each of 5 pcs
Will this item fit your vehicle?
To ensure You order the correct part for your car's particular make and model, please pay careful attention to the Item Specifics and Description.
If You are not sure about what exactly You need - feel free to contact Us every working day (except on weekend) and get professional assistance within 24 hours - that way You will get the right part and do not need to deal with returns - save your time!
If you are not 100% delighted with your purchase, US85 will gladly accept your return within 30 days if your warranty permits. Please contact our Customer Service team to obtain an RMA (Return Merchandise Authorization) within 30-days of your purchase. To ensure a speedy return, all returned items require an RMA. Items without an RMA may be delayed or returned to the sender.
Return Process
To return merchandise, please use one of the following methods:
Within 30 Days of Purchase
Please contact our Customer Service team to obtain a Pre-Paid Return Label within 30 days of your purchase. No postage is required for your shipment with this label. A return shipping charge will be deducted from your refund on returns of items that are not the result of a US85.com error.
Upon receiving, your return will be processed within 2-3 business days. You will receive a notification when your return has been processed.
After 30 Days of Purchase
If your purchase date is over 30 days and you are still not satisfied with your purchase, you will need to use your own shipping methods to return the item. US85 does not provide a pre-paid return label for returns over 60 days. We are unable to offer refunds on purchases over 30 days old.
Please allow approximately 2-3 business days for processing. You will receive a notification when your return has been processed.
Refund Process
For your safety, we will issue a refund to the card that was used to pay for your purchase. Normally it takes about 2-3 business days after we receive the package for your return to be processed. If you paid with store credit, that credit will be put back on your US85 account. There is no restocking fee applied to any returned goods. We will do our best to keep you informed throughout the process via email. If you have any questions please don't hesitate to give us a call at (650) 267-4452