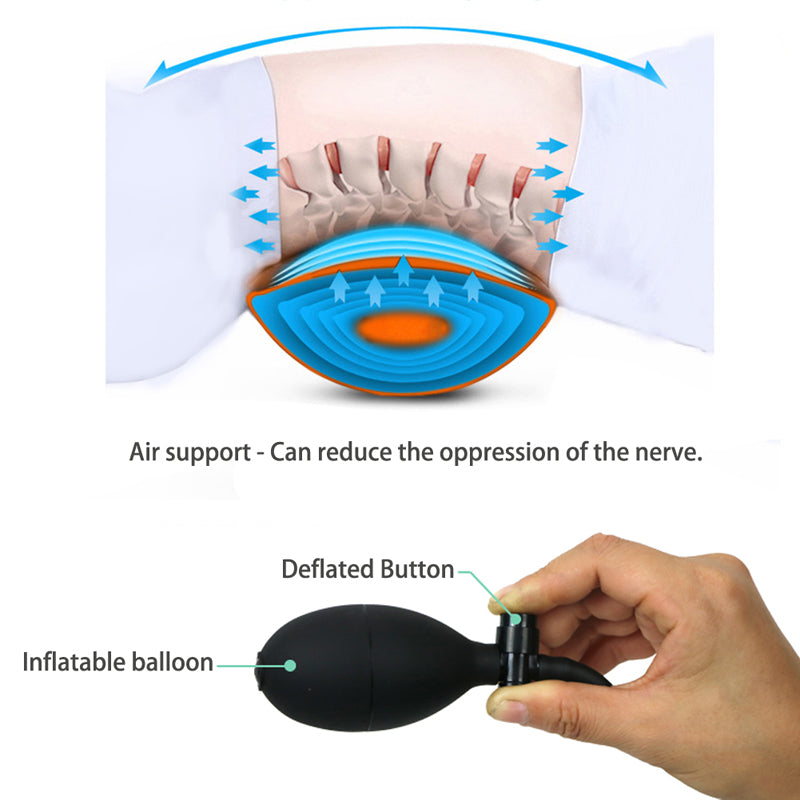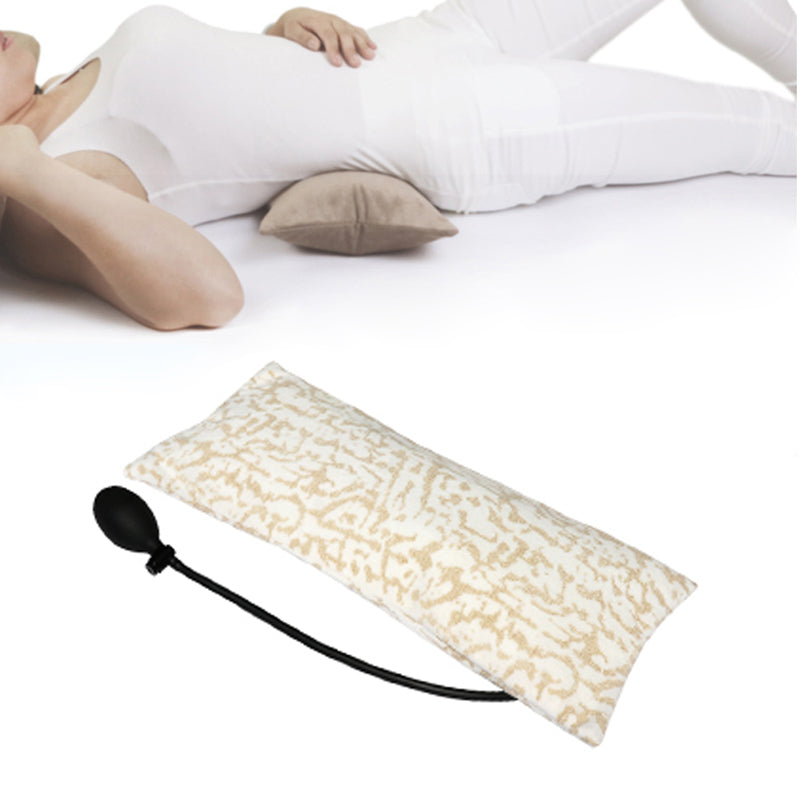 A0636 Tcare Multifunctional Portable Air Inflatable Pillow for Lower Back Pain,Orthopedic Lumbar Support Cushion,Travel,Waist,Knee,Hip,Sciatica and Joint Pain Relief,Orthopedic Side Sleeper
Guaranteed Fitment

Always the correct part

In-House Experts

We know our products

Added Value

Mounting, Balancing

Wordwide Delivery

Free shipping overs $20
Lower Back Support
Tcare Lumbar Pillow is an ideal lower back support in bed or in your favorite couch, just lean back and enjoy the lower back support our premium high density flannel pillow provides.
Comfortable Sleep
Say hello to a good night's sleep with multi-functional Tcare Inflate Pillow that can be used between or under legs and knees providing ideal spinal alignment for back and side sleepers. Provides a healthier sleeping posture, helps reduce back pain, sciatica, hip pain knee pain and neck pain.
Back & Joint Pain Relief
Do you have trouble sleeping because of sciatic or nerve pain? Does your back pain keep waking you up at night? If sciatic pain, lower back pain, joint pain or hip discomfort keeps you awake at night our pillow can help alleviate your pain.
Lumbar Support Pillow
Soft & Washable Cover
Made of flannel, with a zippered cover ,our lumbar pillow cover is machine washable,and removable. Your pillow will stay fresh and clean for a great night's sleep every night!
Inflatable design
Adjustable Height for More or Less Support.You can determine your gas intake according to your own habits, to get the height which makes you comfortable.
Foldable, Easy To Carry
It's small and can be fold into your handbag after use.The weight is just 250g. It is convenient to use during business trip and travel.
Will this item fit your vehicle?
To ensure You order the correct part for your car's particular make and model, please pay careful attention to the Item Specifics and Description.
If You are not sure about what exactly You need - feel free to contact Us every working day (except on weekend) and get professional assistance within 24 hours - that way You will get the right part and do not need to deal with returns - save your time!
If you are not 100% delighted with your purchase, US85 will gladly accept your return within 30 days if your warranty permits. Please contact our Customer Service team to obtain an RMA (Return Merchandise Authorization) within 30-days of your purchase. To ensure a speedy return, all returned items require an RMA. Items without an RMA may be delayed or returned to the sender.
Return Process
To return merchandise, please use one of the following methods:
Within 30 Days of Purchase
Please contact our Customer Service team to obtain a Pre-Paid Return Label within 30 days of your purchase. No postage is required for your shipment with this label. A return shipping charge will be deducted from your refund on returns of items that are not the result of a US85.com error.
Upon receiving, your return will be processed within 2-3 business days. You will receive a notification when your return has been processed.
After 30 Days of Purchase
If your purchase date is over 30 days and you are still not satisfied with your purchase, you will need to use your own shipping methods to return the item. US85 does not provide a pre-paid return label for returns over 60 days. We are unable to offer refunds on purchases over 30 days old.
Please allow approximately 2-3 business days for processing. You will receive a notification when your return has been processed.
Refund Process
For your safety, we will issue a refund to the card that was used to pay for your purchase. Normally it takes about 2-3 business days after we receive the package for your return to be processed. If you paid with store credit, that credit will be put back on your US85 account. There is no restocking fee applied to any returned goods. We will do our best to keep you informed throughout the process via email. If you have any questions please don't hesitate to give us a call at (650) 267-4452