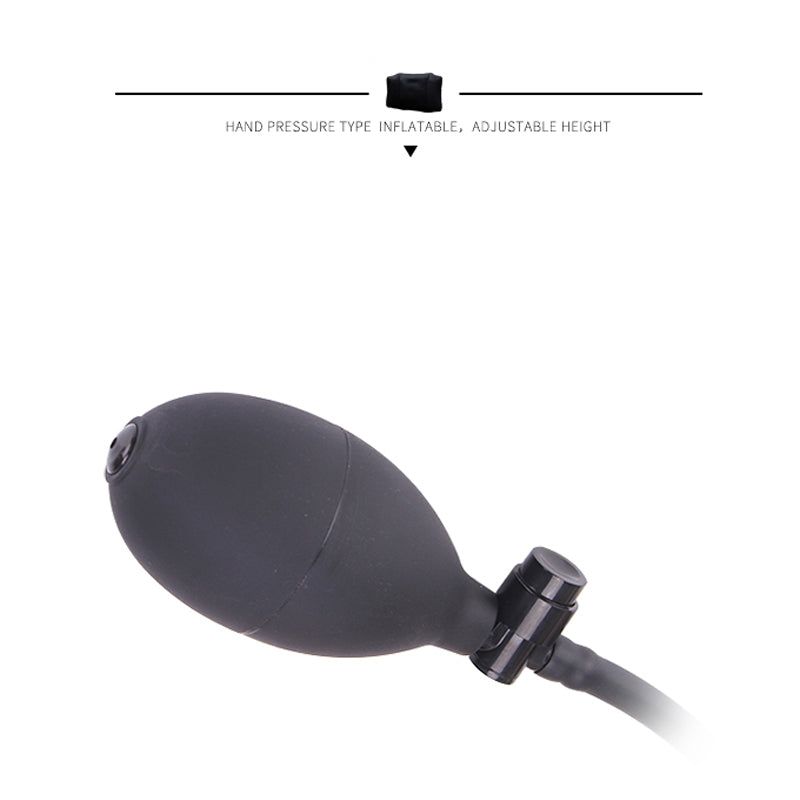 A0697 Tcare Inflatable Lumbar Support Back Cushion with 3D Mesh Cover Balanced Firmness Designed for Lower Back Pain Relief- Ideal Portable Back Pillow for Computer/Office Chair, Car Seat, Recliner
Guaranteed Fitment

Always the correct part

In-House Experts

We know our products

Added Value

Mounting, Balancing

Wordwide Delivery

Free shipping overs $20
About this item
Easy to Carry:After deflating, it can be folded in the storage bag we provide. it is very easy to carry by putting into our bag. The size 36 *30cm(14.1*11.8inch).

Manual Inflation / Deflation: We can determine the amount of air charged into the cushion when inflate according to our own needs to make us feel most comfortable.

Easy to Clean:The pillow case is removable and washable, which we recommend hand washing.

Relieve Waist Pain: Long sedentary will lead to lumbar deformity and lumbar pain problem, so Tcare Inflatable Lumbar Support Cushion is the best choice for office worker, driver, and traveler, etc.

HYPOALLERGENIC, BREATHABLE 3D MESH COVER - Allows airflow through the cushion to keep your back cool and dry for the best experience. Our back rest for office chair can also be used on the couch, wheelchair, auto vehicle, office chair, or airplane.
Features
Inflatable design, easy to carry, and convenient to use.

Washable, and long-term recyclable.

With locking belt design, it can be set directly on the seat to use.Our adjustable straps can be secured tightly to the back of the seat so your cushion stays in the desired position and does not fall or slip down the desk chair.

Applicable widely. It can be used for all patients with lumbar distraction and lumbar pain due to sedentary. It can support our waist and correct our sitting posture to relieve our waist pain.
High-quality materials. The cushion core is made of the environment-friendly TPU high-pressure airbag, which is non-toxic, odorless and durable. The cushion coat is made of high-quality breathable mesh, which is environment- friendly and non-toxic, and is convenient to clean.
.
Note: Since this product is inflatable, the air pression outside is less than the air pression inside of the built-in air bag. It will slowly deflate with pressure like a balloon, and it is impossible to keep full filled in a long time. Therefore, if the airbag is not full after a few hours' compression during use, it's normal and it just needs to be inflated again.
Please understand that this is a physical problem, not a quality issue of the product.
Packing list:
1 * inflatable lumbar cushion
Will this item fit your vehicle?
To ensure You order the correct part for your car's particular make and model, please pay careful attention to the Item Specifics and Description.
If You are not sure about what exactly You need - feel free to contact Us every working day (except on weekend) and get professional assistance within 24 hours - that way You will get the right part and do not need to deal with returns - save your time!
If you are not 100% delighted with your purchase, US85 will gladly accept your return within 30 days if your warranty permits. Please contact our Customer Service team to obtain an RMA (Return Merchandise Authorization) within 30-days of your purchase. To ensure a speedy return, all returned items require an RMA. Items without an RMA may be delayed or returned to the sender.
Return Process
To return merchandise, please use one of the following methods:
Within 30 Days of Purchase
Please contact our Customer Service team to obtain a Pre-Paid Return Label within 30 days of your purchase. No postage is required for your shipment with this label. A return shipping charge will be deducted from your refund on returns of items that are not the result of a US85.com error.
Upon receiving, your return will be processed within 2-3 business days. You will receive a notification when your return has been processed.
After 30 Days of Purchase
If your purchase date is over 30 days and you are still not satisfied with your purchase, you will need to use your own shipping methods to return the item. US85 does not provide a pre-paid return label for returns over 60 days. We are unable to offer refunds on purchases over 30 days old.
Please allow approximately 2-3 business days for processing. You will receive a notification when your return has been processed.
Refund Process
For your safety, we will issue a refund to the card that was used to pay for your purchase. Normally it takes about 2-3 business days after we receive the package for your return to be processed. If you paid with store credit, that credit will be put back on your US85 account. There is no restocking fee applied to any returned goods. We will do our best to keep you informed throughout the process via email. If you have any questions please don't hesitate to give us a call at (650) 267-4452